Only surpnova atm.
    gapminer 

-c

 

-o

 gap.suprnova.cc 

-p

 2433 

-u

 username.workername 

-x

 workerpassword 

-t

 <number-of-threads>

username is as registered with suprnova (for example "gjhiggins").
username.workername (e.g. "gjhiggins.worker1") and workerpassword (e.g. "worker1xyz") are entered in the corresponding fields shown in the image below - referenced as "Worker login" and "Worker password":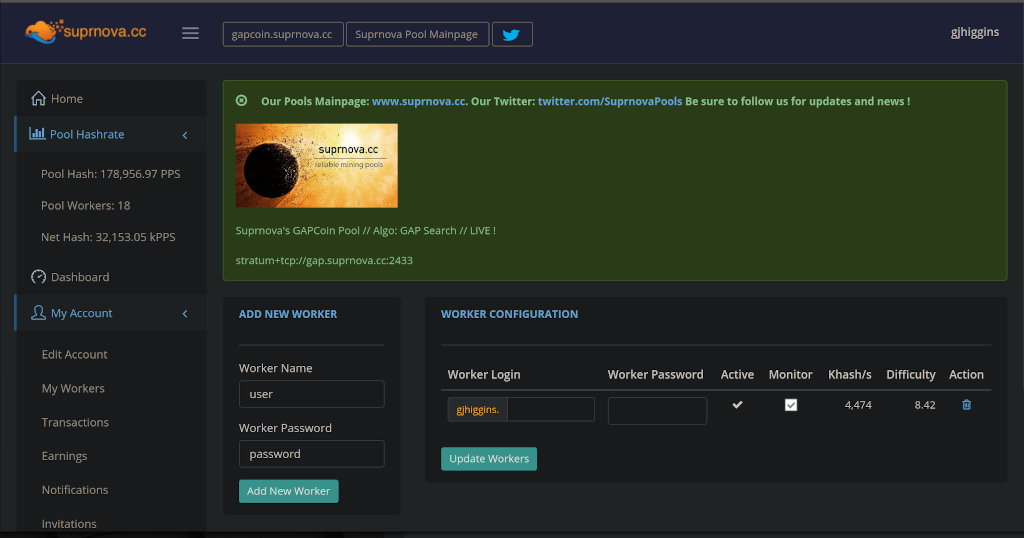 Copyright © 2022, Gapcoin Project.